La Noire de...
After working as a babysitter for a French family in Dakar, a young Senegalese woman is invited to come to France as a governess. But in the West she is only "the black girl" for everyone. Deprived of her freedom, her dignity and her identity, she sees only a radical last act of resistance. Ousmane Sembène's feature film debut was one of the very first African feature films and is based on a newspaper report about the suicide of an African housemaid. From this, Sembène formed a parable about neo-colonialism and the new slave trade.
Festivals & awards
Prix Jean-Vigo
Tanit d'or aux premières Journées cinématographiques de Carthage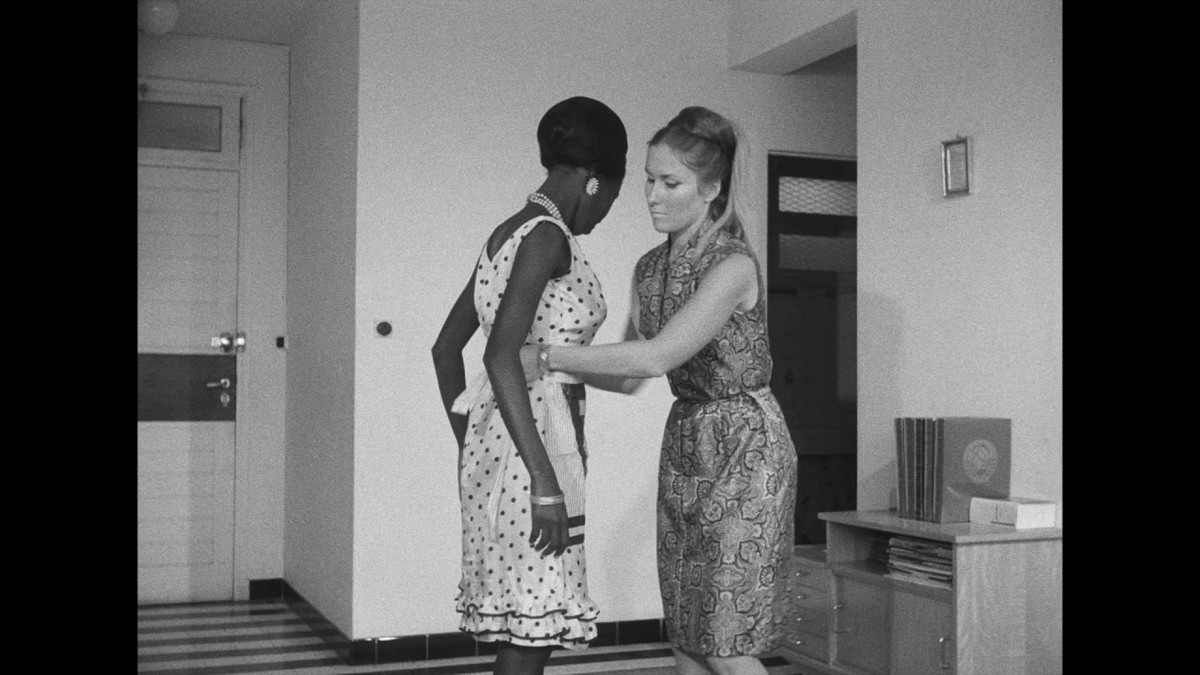 Credits
Original Title
La Noire de...
Directed by
Sembène Ousmane
Screenplay
Ousmane Sembène
Film Editing
André Gaudier
Cinematography
Christian Lacoste
Cast
Mbissine Thérèse Diop, Anne-Marie Jelinek, Robert Fontaine, Momar Nar Sene, Ibrahima Boy
Would you like to show this movie?

Please fill out our form.
Press voices
«La noire de ... war nicht nur der erste indigene Spielfilm, der im westafrikanischen Senegal gedreht wurde, es war auch der erste schwarzafrikanische Spielfilm, der von einem Schwarzafrikaner gemacht wurde. (...) Die Dekolonisierung in Subsahara-Afrika stellte die Afrikaner vor die Frage: ‹Welche Art von Kunst – und Film – wollen wir selber machen?› (...) Sembène, ein ehemaliger Maurer, lebte eine Zeit lang in Südfrankreich, (...) veröffentlichte einen autobiografischen Roman (...), ging 1962 nach Moskau, studierte Film bei den gleichen Lehrern wie Muratowa u. a. und kehrte zurück, um La noire de ... zu drehen. Mit einfachsten Kameratechniken, Spuren von John Ford in den Bildkompositionen und einer sehr einfachen Tontechnik erzählte er die Geschichte der jungen Senegalesin (...). Um dem Film eine Innerlichkeit zu verleihen, verwendete er einen inneren Monolog des Mädchens; um diesen von der von ihren Chefs so dominierten Aussenwelt zu trennen, werden die Gedanken von einer anderen Schauspielerin gesprochen. Das war neu und rückte die verschiedenen Ebenen ihres Lebens in den Mittelpunkt der Geschichte. Sembènes Pionierarbeit inspirierte andere Regisseure; der tunesische Kritiker und Filmemacher Férid Boughedir etwa nannte La noire de ... ‹unglaublich, enorm bewegend, schön, würdevoll, menschlich und intelligent›. Sembène sollte später einige der wichtigsten afrikanischen Filme der 70er-Jahre drehen.» Mark Cousins: The Story of Film