Crossing the Dust
The gripping story of two Kurdish soldiers, Asad and Rashid, who celebrate with their comrades the downfall of Saddam on 9th April 2003 before being ordered to take food supplies to another remote part of the country. As they hit the road, they come across a lost 7-year-old arab boy called Saddam crying at the side of a highway. They decide to save him and protect him until they find his parents. In the process one of them gets killed. Crossing the Dust is an absorbing portrait of the societal strains that began to emerge in the aftermath of the quest to topple the Saddam Hussein.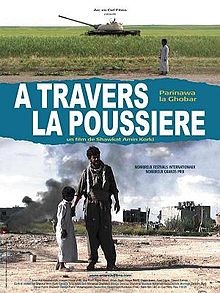 Credits
Original Title
Crossing the Dust
Directed by
Shawkat Amin Korki
Screenplay
Shawkat Amin Korki
Film Editing
Ebrahim Saeedi
Soundtrack
Mohammad Reza Darvishi
Cinematography
Turaj Aslani
Sound
Behroz Shahamat, Mohammad Shahverdi
Production
Arc-en-Ciel Films, Narin Film
Language
Kurdisch, Arabisch, Englisch/d oder f
Cast
Adil Abdolrahman, Ayam Akram, Hossein Hasan, Ahlam Najat, Aba Rash
Would you like to show this movie?

Please fill out our form.