O Megalexandros
The film is a study of the 20th century cult of personality - the myth, the lure and the corruption of the political hero who is a fusion of two characters. Drawing from the so-called Dilessi incident of 1870 (updated in the film to the dawn of the twentieth century), this Megalexandros is a bandit of the sort that typically plagued nineteenth century Greece. Wrapped in the spiritual cloak of yet another Megalexandros - a legendary Greek liberator and King Arthur-like figure whose tale originated in 1453 under Turkish domination and has come down through oral tradition over the centuries - he becomes a leader of mysterious charisma. He kidnaps a group of English aristocrats and takes them to a mountain village where he is attempting to establish an agrarian commune among a company of Italian anarchists. The socialist hero becomes a Stalin-like tyrant whose trademark silence only reinforces his power. The film is a true work of demythification - from the roots of myth to the false promises of the new century.
Festivals & awards
Mostra dell'Arte cinematografica Venezia 1980: Leone d'Oro & FIPRESCI Award & New Cinema Award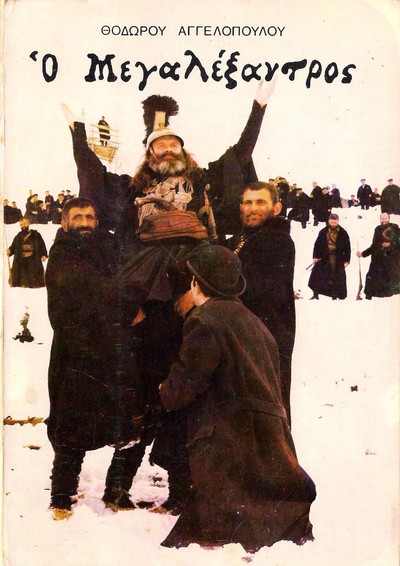 Credits
Original Title
O Megalexandros
Directed by
Theo Angelopoulos
Screenplay
Theo Angelopoulos, Petros Markaris
Film Editing
Giorgos Triandafyllou
Cinematography
Giorgos Arvanitis, Andreas Sinanos
Production Design
Mikes Karapiperis
Production
Nikos Angelopoulos, Phoebe Economopoulos
Cast
Omero Antonutti, Eva Kotamanidou, Mihalis Giannatos, Grigoris Evangelatos, Miranda Kounelaki, Laura De Marchi, Toula Stathopoulou, Thanos Grammenos, Elpidoforos Gotsis, Haris Pisimisis
Would you like to show this movie?

Please fill out our form.