Pequeñas voces
PEQUEÑAS VOCES is a unique and powerful hybrid documentary with computer animation which tells the real life stories and experiences of displaced children in Colombia.

PEQUEÑAS VOCES is an animated documentary based on interviews and drawing workshops with a new generation of children (8 to 13 years old) who have grown up in middle of violence and chaos in Colombia; the interviews show how they perceive their reality. Those stories are illustrated and animated using the original drawings by the children.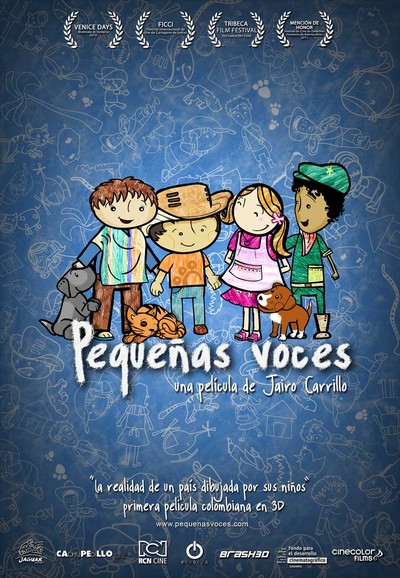 Credits
Original Title
Pequeñas voces
Directed by
Jairo Eduardo Carrillo
Screenplay
Jairo Eduardo Carrillo und Oscar Andrade
Film Editing
Jairo Eduardo Carrillo und Oscar Andrade
Cinematography
Manuel D'Macedo y David Correa (Animation)
Sound
Boom Producciones, José Alberto Gutiérrez, Emilio José Perino
Production Design
Adela Manotas
Production
Francisco Huérfano, Carolina Salazar, Andrés Rodríguez
Would you like to show this movie?

Please fill out our form.