Ugetsu monogatari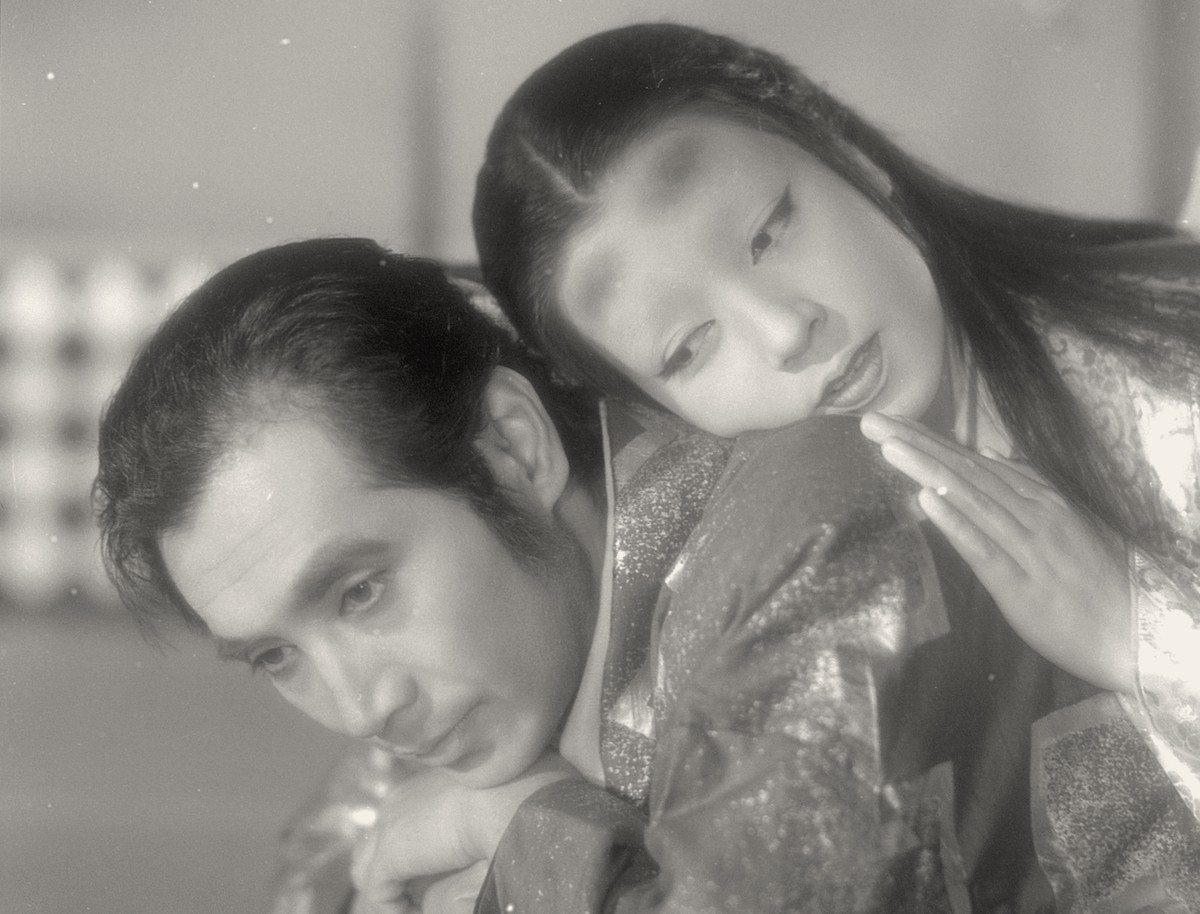 In his masterpiece Ugetsu monogatari the Japanese Kenji Mizoguchi tells the story of Genjuro, a potter, and his brother-in-law, the farmer Tobei. The two live with their wives in a small village in the middle of a war-torn area. And they have ambitions that take advantage of the turmoil of war. Genjuro wants to travel to the city with his pots and earn a lot of money as quickly as possible. Tobei wants to achieve fame and honor as a Samurai. Both risk everything - and lose. The pursuit of money and fame, Mizoguchi makes clear here, inevitably involves the loss of inner values. Genjuro and Tobei set out on a path that leads them further and further away from themselves, following their dreams and phantoms and not the traces of reality. On the way, on that grandiose boat passage, death drives past them like a phantom - they don't know how to interpret the sign correctly. And so death becomes reality. Genjuro later pursues a love that he considers to be more genuine and stronger than that of his own wife left at home. Love, however, turns out to be a phantom, the ghost of a long faded princess.
Festivals & awards
Mostra del Cinema, Venezia, Silver Lion
Nomination Oscar
Winner Mainichi Film Concours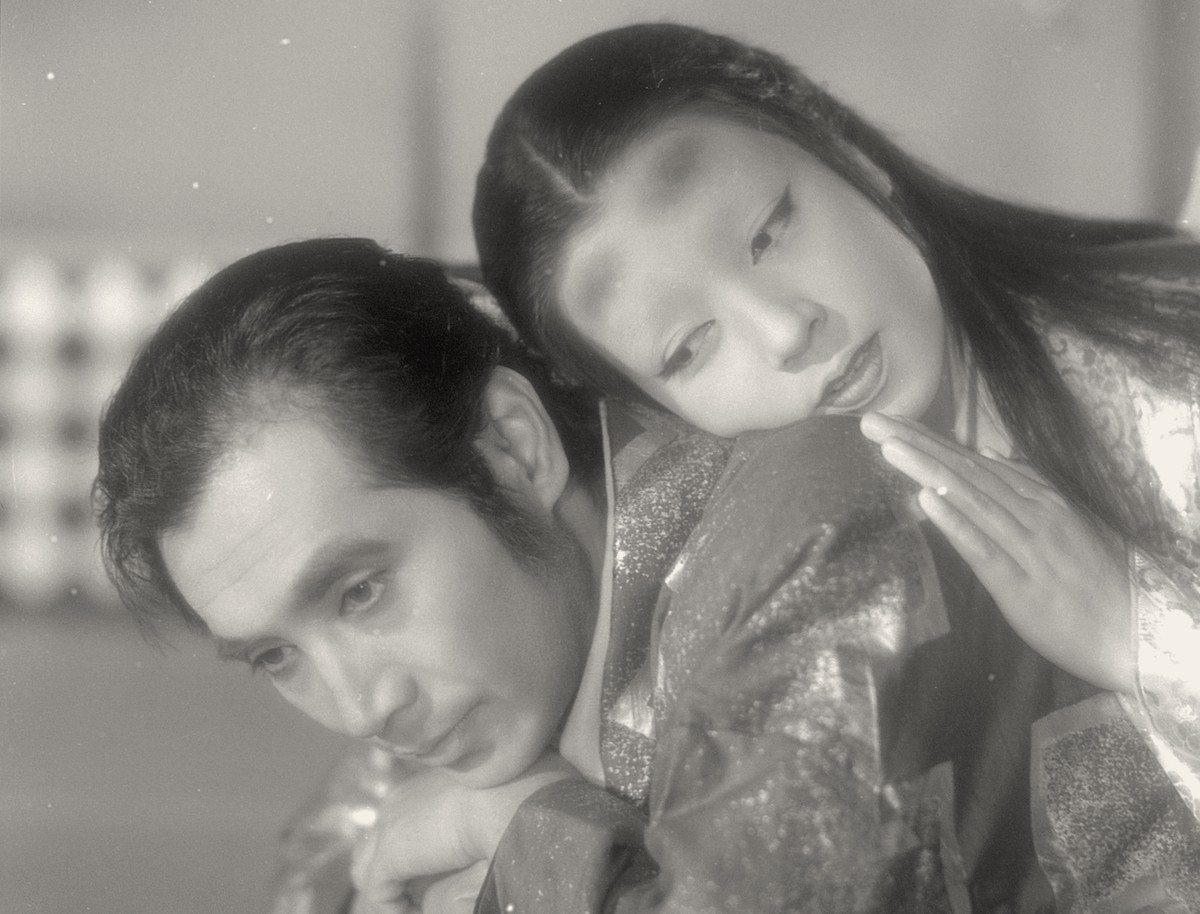 Credits
Original Title
Ugetsu monogatari
Directed by
Kenji Mizoguchi
Screenplay
Matsutarô Kawaguchi, Yoshikata Yoda
Film Editing
Mitsuzô Miyata
Soundtrack
Fumio Hayasaka, Tamekichi Mochizuki, Ichirô Saitô
Cinematography
Kazuo Miyagawa
Production Design
Kisaku Ito
Production
Masaichi Nagata
Would you like to show this movie?

Please fill out our form.
Press voices
«Kenji Mizoguchis Ugetsu monogatari ist einer der grossartigsten Filme aller Zeiten. (...) Die Helden sind grob und brennen vor Ehrgeiz, aber der Stil des Films ist elegant und geheimnisvoll, und irgendwie weiss man schon, bevor es einem gesagt wird, dass es sich um eine Geistergeschichte handelt. (...) Anders als Geistergeschichten aus der westlichen Kultur, versucht Mizoguchi uns mit seinen Geistern weder zu erschrecken noch zu schockieren: Die Entdeckung des zweiten Geists erscheint uns als ein Moment der ruhigen Offenbarung.»
Roger Ebert, Chicago Sun-Times
«Die Handlung spielt im 16. Jahrhundert, zur Zeit verheerender Bürgerkriege. Die Schwäger Genjuro und Tobei, beide Töpfer, führen auf dem Lande mit ihren Familien ein einfaches Leben und träumen von Besserem. «Tobei will Samurai werden. Er kauft sich eine Rüstung, und als er zufällig den Kopf eines toten Generals an sich bringt und sich als Sieger über diesen schrecklichen Gegner ausgibt, macht er schnell Karriere. Genjuro gerät in das Schloss der Prinzessin Wakasa und wird ihr Geliebter. Bei einem Besuch in der Stadt erfährt er jedoch, dass die Prinzessin ein Geist ist. Er kämpft gegen ihren Zauberbann und erwacht im Gras neben der verwitterten Ruine des Schlosses, in dem er mit Wakasa gewohnt hat. Unterdessen ist Genjuros Frau von Soldaten getötet und Tobeis Frau vergewaltigt worden. Sie geht in ein Bordell und trifft hier auf ihren Mann. Genjuro kehrt nach Hause zurück, wo seine Frau ihn erwartet und begrüsst. Erst am nächsten Morgen erfährt er, dass sie längst tot ist und dass ihm ein Geist erschienen ist. Tobei kehrt mit seiner Frau in die Heimat zurück.»
«Als einer der vollendetsten Filme der japanischen Filmgeschichte vereint Ugetsu monogatari die Traditionen des Historienfilms mit der modernen Beobachtung menschlicher Gefühle und mit Mizoguchis wiederkehrendem Thema des Gegensatzes zwischen den zerstörenden und erlösenden Aspekten der Liebe einer Frau. Trotz der Bedeutung des Übenatürlichen in der Geschichte wird Mizoguchis poetische Darstellung niemals zur Fantasie. Die Qualität seiner Vision beruht auf langen Kameraeinstellungen, vielen Totalen und vorsichtigen, überlegten Kamerabewegungen. Dies bewirkt, dass die lyrische Bestätigung menschlicher Werte und der Hintergrund von Krieg und Leid ein untrennbares Ganzes ergeben.»