La demolición
Our cheery working world

Beto has decided to defend his job, where he has been working for 40 years, although the factory has been closed. Like a buddha he is sitting at his desk and continues working, even though the phones are not functioning anymore. One morning Osvaldo arrives, who hasn't got any steady job either and who has to pull down the building. A refreshing comedy about our working world and what is happening with it.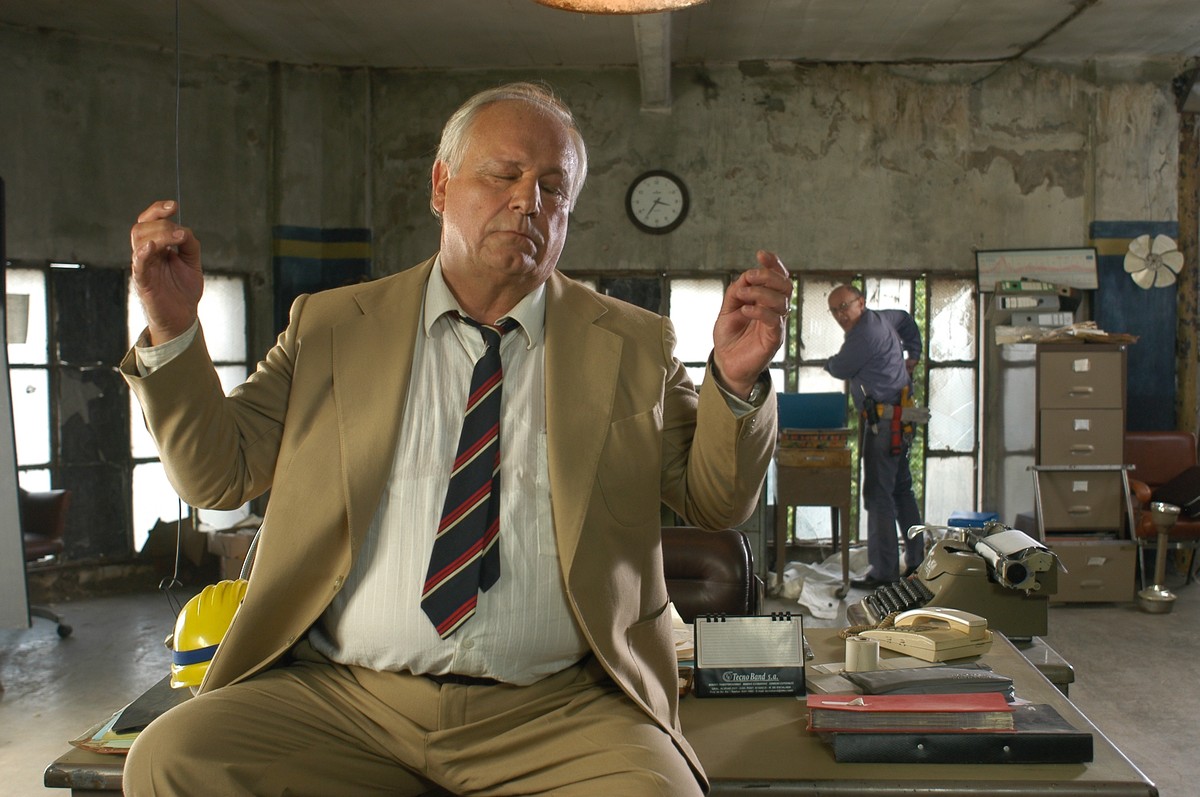 Credits
Original Title
La demolición
Directed by
Marcelo Mangone
Screenplay
Ricardo Cardoso, Marcelo Mangone
Film Editing
Sergio Zottola
Soundtrack
Martin Bianchedi
Cinematography
Martín Nico
Costumes
Mariela Rípodas (art direction)
Production Design
Mariela Rípodas
Production
Primer Plano Film Group S.A., Alberto Trigo, Elida Motyczak
Cast
Jorge Paccini, Enrique Liporace, Marcelo Alfaro, Mimí Ardú, Vera Fogwill, Jorge Paccini, Nicolás Condito, Marcelo Mazzarello
Would you like to show this movie?

Please fill out our form.
Press voices
«Wie es der neue Film von Fernando Solanas, LA DIGNIDAD DE LOS NADIES, zeigt, gibt es in Argentinien eine Reihe von Betrieben, in denen die Arbeiter es geschafft haben, das Geschäft weiter zu betreiben, auch nachdem die Besitzer sich bereits abgesetzt hatten. Das heisst: Dieser Film hier ist keine reine Fantasie. Sanfter Humor und eine gut geführte Kamera halten die Sache in Fahrt.»
Variety