When I Saw You - Lamma Shoftak
Jordan, 1967. The world is alive with change: brimming with reawakened energy, new styles, music and an infectious sense of hope. In Jordan, a different kind of change is underway as tens of thousands of refugees pour across the border from Palestine. Having been separated from his father in the chaos of war, Tarek, 11, and his mother Ghaydaa, are amongst this latest wave of refugees. Placed in "temporary" refugee camps made up of tents and prefab houses until they would be able to return, they wait, like the generation before them who arrived in 1948. With difficulties adjusting to life in Harir camp and a longing to be reunited with his father, Tarek searches a way out, and discovers a new hope emerging with the times. Eventually his free spirit and curious nature lead him to a group of people on a journey that will change their lives. Starring Mahmoud Asfa, Ruba Blal, and Saleh Bakri
Festivals & awards
NETPAC Award Berlinale 2013: Best Asian Film
Arab Films Competition Special Mention at the 2012 Cairo International Film Festival
Don Quixote Award at the 2012 Carthage Film Festival
Best Film from the Arab World at the Abu Dhabi Film Festival
Official Selection of the 2012 International Film Festival Kerala
2012 São Paulo International Film Festival
2012 Toronto International Film Festiva
Palestine's official submission to the Best Foreign Language Film of the 85th Academy Awards.
Mahmoud Asfa nominated for Young Artists Awards, Hollywood
Istanbul Filmfestival
Seattle Filmfestival
Opening of Birds Eye View in the UK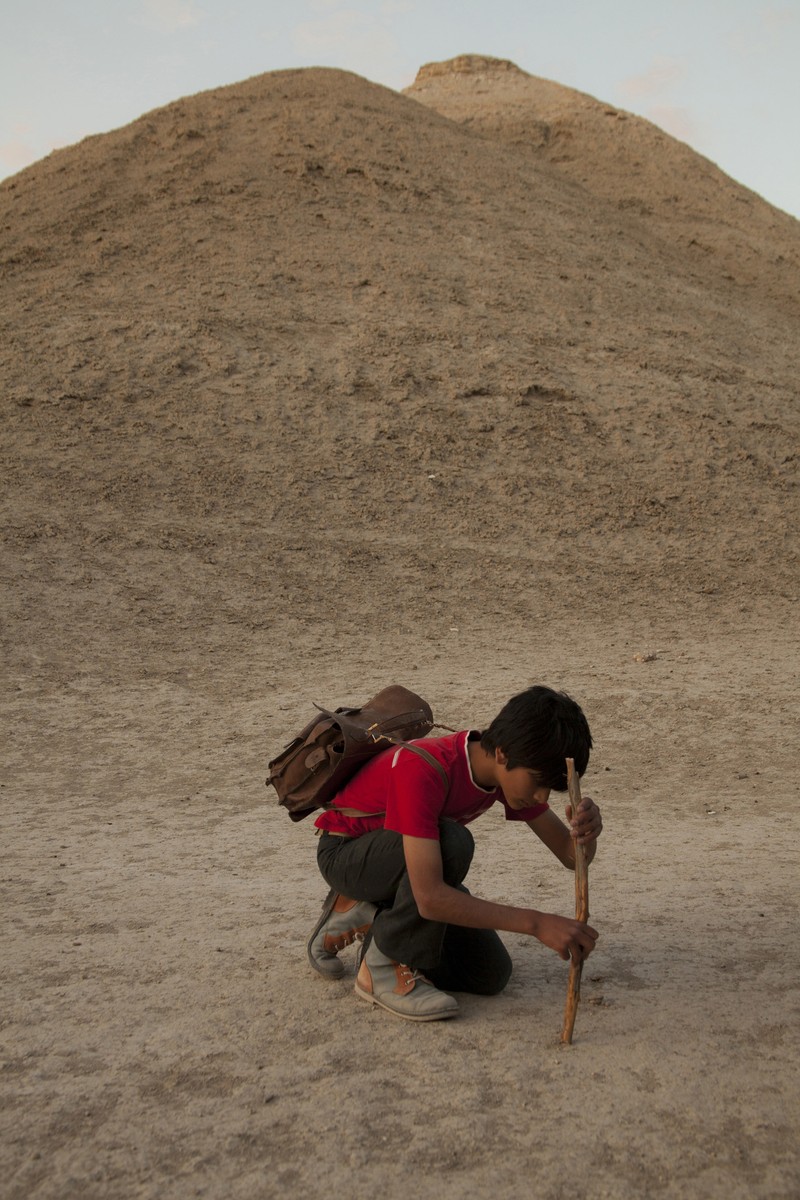 Credits
Original Title
When I Saw You - Lamma Shoftak
Title
When I Saw You - Lamma Shoftak
Directed by
Annemarie Jacir
Screenplay
Annemarie Jacir
Film Editing
Annemarie Jacir, Panos Voutsaras
Soundtrack
Kamran Rastegar
Cinematography
Hélène Louvart
Sound
Kostas Varibopiotis, Raja Dubayeh
Production Design
Hussein Baydoun
Production
Ossama Bawardi, Philistine Films
Cast
Mahmoud Asfa, Ruba Blal, Saleh Bakri, Firas W. Taybeh, Ali Elayan, Ruba Shamshoum, Ahmad Srour, Anas Qaralleh, Waleed Ramahi, Fadia Abu Ayash
Would you like to show this movie?

Please fill out our form.
Press voices
«Authentisch und zärtlich, berührend und aufwühlend, ohne Polemik und Aggressivität.»
Der andere Film / Seniorweb
«When I Saw You: Beautiful, groundbreaking and deeply, deeply moving.»
The Huffington Post
«Eine der besten Arbeiten aus der momentanen Flut von Filmproduktionen aus dem Nahen Osten.»
Indiewire
When I Saw You ist die warmherzig erzählte und zugängliche Schilderung einer Entwurzelung aus den Augen eines Kindes.
Screen International
«Tareks Darsteller ist selbst ein Flüchtlingsjunge, auf den Jacir in einem Lager in Jordanien gestossen ist. Seine unglaubliche Präsenz und die in langen Einstellungen gefilmte Landschaft, eine weitere Hauptdarstellerin, bleiben im Gedächtnis haften.»
AMNESTY, Carole Scheidegger