El lado oscuro del corazón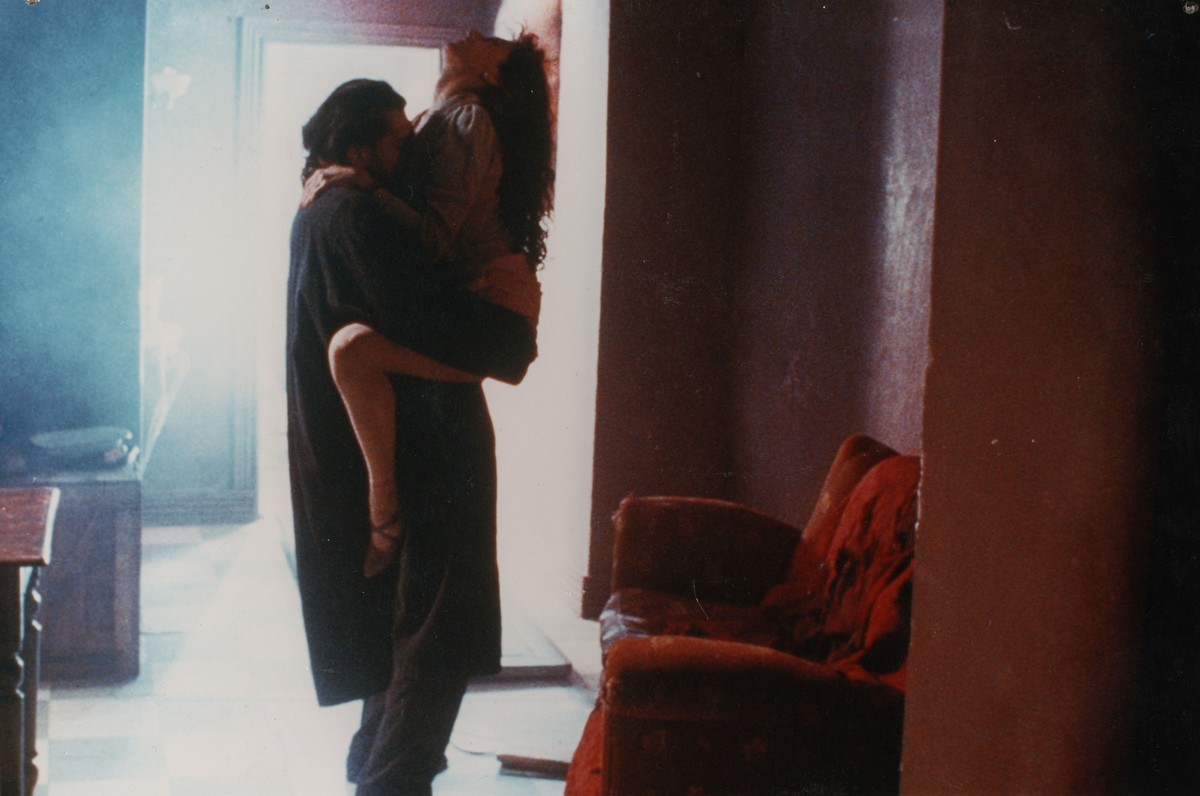 Oliverio is a young poet living in Buenos Aires where sometimes he has to sale his ideas to an advertising agencie in order to make a living or exchange his poems for a steak. One night he meets a prostitute in a bar in Montevideo. Her name is Ana and soon he falls in love with her. Back in Buenos Aires, he accepts a contract with a publicity agencie to get the money for three days of love with her. Will he get what his searching for when his ideal of love's pleasure is literaly going in levitation while making love?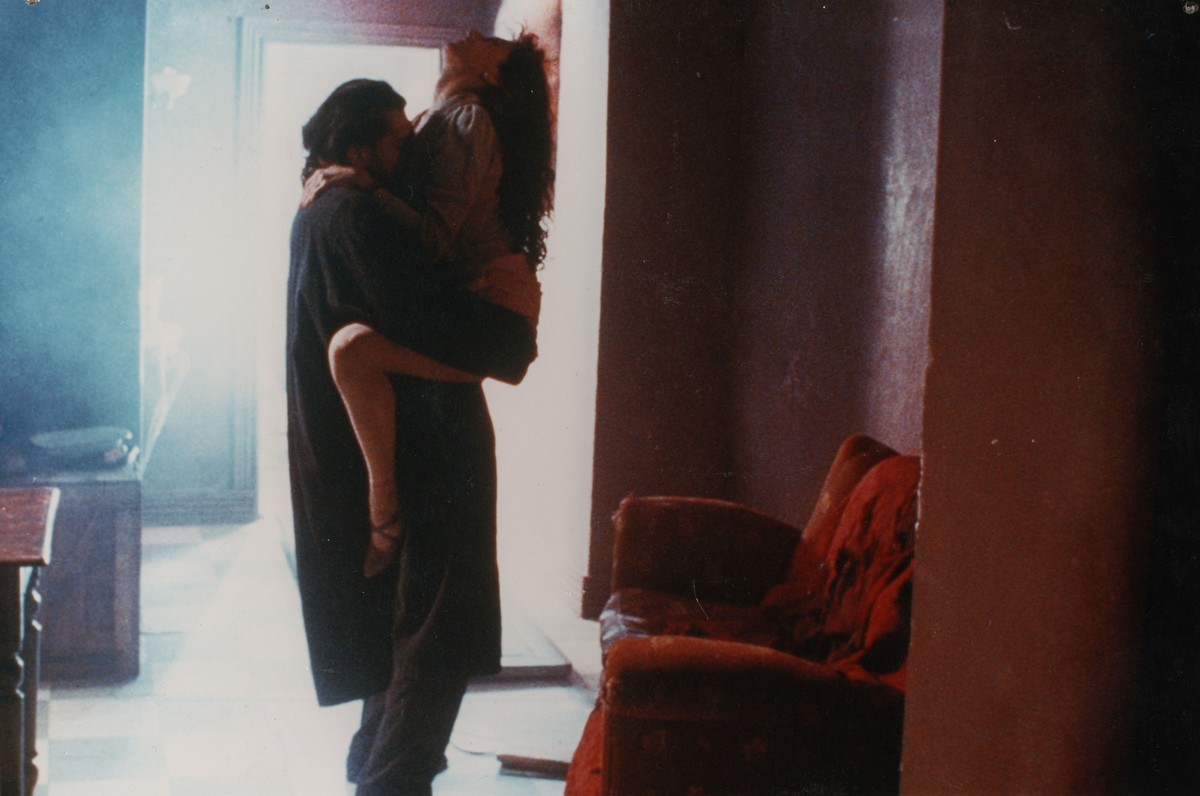 Credits
Original Title
El lado oscuro del corazón
Title
El lado oscuro del corazón
Directed by
Eliseo Subiela
Film Editing
Marcela Saénz
Cinematography
Hugo Colace
Formats
35mm, DVD, Blu-ray, DCP
Language
Spanisch/d oder f oder e
Cast
Darío Grandinetti, Sandra Ballesteros, Nacha Guevara, Jean-Pierre Reguerraz, André Melançon, Inés Vernegno, Mónica Galán, Mario Benedetti
Would you like to show this movie?

Please fill out our form.
Press voices
"Dies ist mehr als Kino: dies ist eine Aufforderung, voll und ganz zu leben." - Séquence
"Diese surrealistische Geschichte von einem liebeshungrigen jungen Dichter erinnert an Luis Bunuels Raffinement und Ingmar Bergmans metaphysische Dimensionen, an Cocteaus Phantasie und Woody Allens Humor. Sie enthüllt auf frische, verschmitzte und offene Weise die Vielschichtigkeit einer romantischen Seele." - Variety
"Der Film lebt von den sinnlichen Rhythmen der lateinamerikanischen Musik und von seinen lebhaften Farben und eindrücklichen Bildkompositionen, die mit der magischen Realität eines von vielen Kulturen geprägten Landes harmonieren." - Forum
"Ein Film wie ein Gedicht! Voller Lust am Fabulieren." - Berliner Morgenpost
"Ein Film, der keine Minute lang seine Herkunft aus Buenos Aires verleugnen kann... Herz und Schmerz: Subielas Film zelebriert jenes überzogene Pathos in Liebe und Poesie, wie es in der Stadt am La Plata so hervorragend gedeiht, er macht sich darüber lustig, er verehrt es und ist selber ein Teil davon." - Tagesspiegel
"Subiela verleiht der Wirklichkeit Flügel." - Images Nord-Süd
"Der Magier Subiela lädt uns ein, das Reale und Imaginäre jenseits der Dinge zu entdecken. Er macht Voyeure aus uns, aber Voyeure im positiven Sinn, denn mit seiner magischen Sehweise weitet er unseren Blick." - Séquence